Compliance - Release 3.6
13 Jul 2022

2 Minutes to read
Compliance - Release 3.6
Updated on 13 Jul 2022

2 Minutes to read
---
Share feedback
Thanks for sharing your feedback!
NEW Auditing Wizard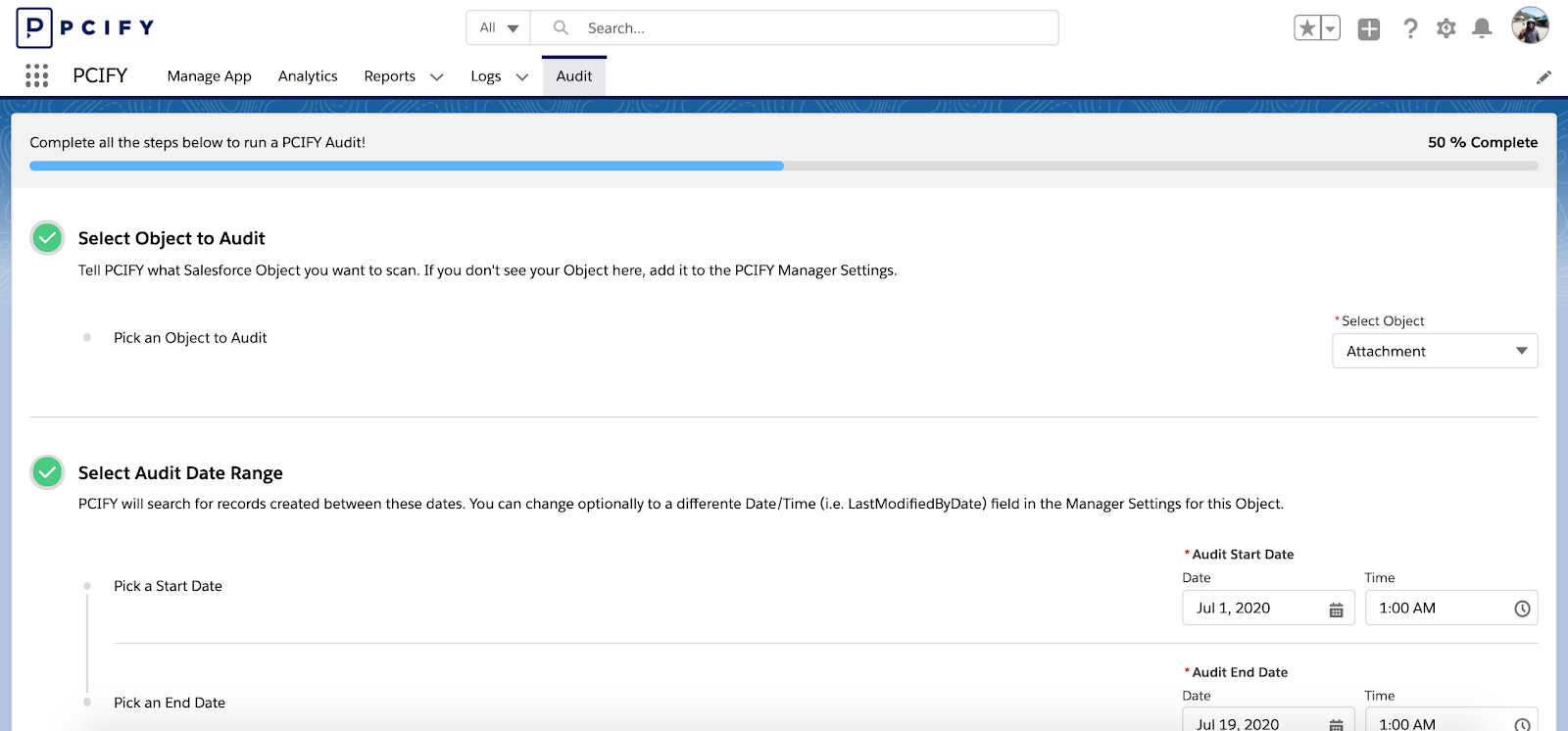 We have completely redesigned the Audit process with a brand new Lightning Web Component tab called "Audit".
Starting with this release you will no longer be required to swap to the Custom Metadata settings to configure the Audit before pressing the Run button. A simple 4 step wizard will guide you through the Audit process, configure your Audit, and run it all at the same time.
We've heard from many customers that the user experience could be improved for Auditing, so consider this the first of many enhancements in that area.
Audit Files And Attachments!
You've asked us to scan your existing Files & Attachments for a long time - and we're thrilled to finally give our customers what they've been asking for.
Via the new Auditing Wizard, you will be able to scan all of your existing PDFs, JPGs, PNGs, Word documents, CSVs, and more for PII. Simply use the brand new Auditing Wizard the same as any other Salesforce object.
This new feature does require integration with our OCR API, and the pricing is usage-based.
Support for Physical Credit Card Images
Sometimes your customers will take a picture of their actual credit card, and email this to you! Previously, PCIFY had trouble picking up these non-machine readable characters since the format tended to confuse our OCR.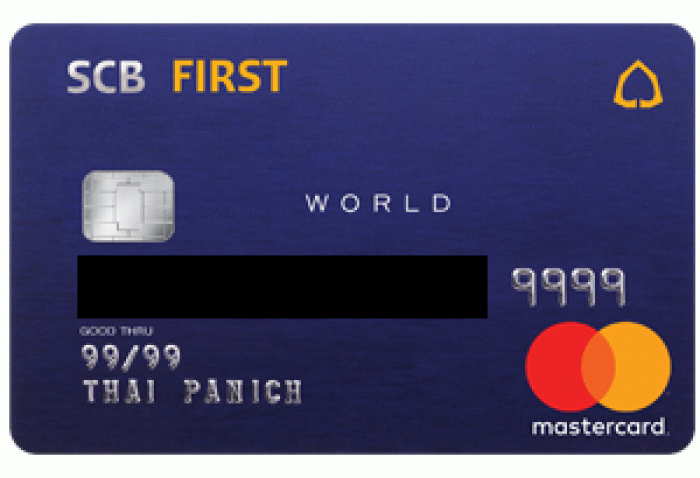 Not a real credit card!
Starting in this release, PCIFY will officially support detecting credit card numbers (and other PII) in non-machine readable formats.
Support for CSVs
PCIFY now officially supports detecting PII in CSV Attachments and Salesforce Files (Content).
Parent Ids for Attachments and ContentVersion
Now PCIFY Logs include the ID of the parent record. When you report Attachments or ContentVersion records, there are two new log fields:
The ParentId field is the ID of the Case or EmailMessage that is the parent of the related Attachment or ContentVersion record. The Parent Link field is a link to the parent record.
Support for Handwriting (Beta)
Along with a major upgrade of our OCR, comes with one of the most exciting features this year. Starting with this release, PCIFY will detect and remove Attachments and Files with PII written by hand. Handwriting detection functions much the same as existing PCIFY functionality - your active Detection Patterns will match handwritten PII data the same as text PII in a Salesforce field. This feature is currently in Beta - we welcome your feedback!
Bug Fixes
| Delete Button on Logs not working for Attachments and ContentVersion | Now you can delete PII attachments directly from the Logs after manual review. |
| --- | --- |
---
What's Next