Attendee Check-in & QR
11 Oct 2022

1 Minute to read
Attendee Check-in & QR
Updated on 11 Oct 2022

1 Minute to read
---
Breaking Change
To use the new QR code scan feature, the Mobile Check-in app must be updated to Version 1.0.10.
Check-in Options
QR Code
To check in an Attendee using the QR Code scan feature press the capture a QR code button on the home screen and scan the QR Code. A valid QR Code will start the check-in process and provide the user with relevant details about the Event.
Attendee Name
Select an Event from the Event listing screen, you will be taken to the Attendee listing screen, where you can find all the registered Attendees for that specific Event. There is a refresh button on the top right for manually refreshing the list in case there are data changes from Salesforce. Also the sub-header displays the total checked-in Attendee count as well as total registered Attendee count.
---
To check someone in, swipe their name from right to left, or tap their name to see their Attendee details and check them in from there.
Attendee Badge
To check someone in using their badge QR Code, tap the floating scan button to trigger the camera like so: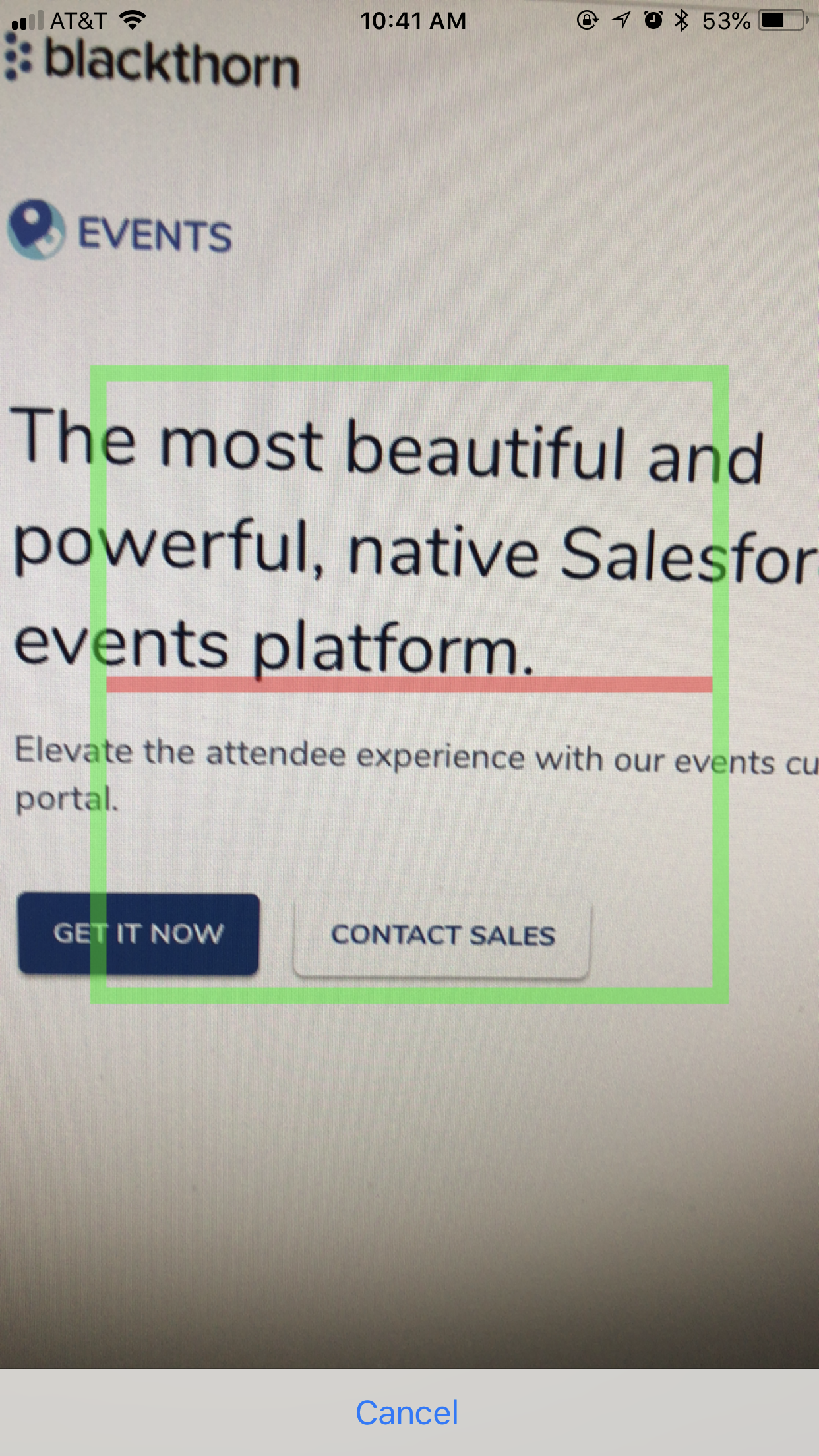 Once a QR Code is accepted and found, you will be taken to the Attendee details screen, otherwise, an alert message will be prompted saying no one is found.
---
What's Next