Schedule a Payment
13 Jul 2022

1 Minute to read
Schedule a Payment
Updated on 13 Jul 2022

1 Minute to read
---
Update
The logic in the Virtual Terminal has been updated to prevent users from receiving the "Cannot read properties of null" error when trying to add a Payment Method. The user should now select a Related To record before adding a new Payment Method.
The Virtual Terminal also has the ability to schedule payments.
Define the Account, Related To, Description, Amount, and Currency fields.
Define the Payment Method.
Change the Process Type to 'Auto Process'.
Define the Capture Date and then click the process button.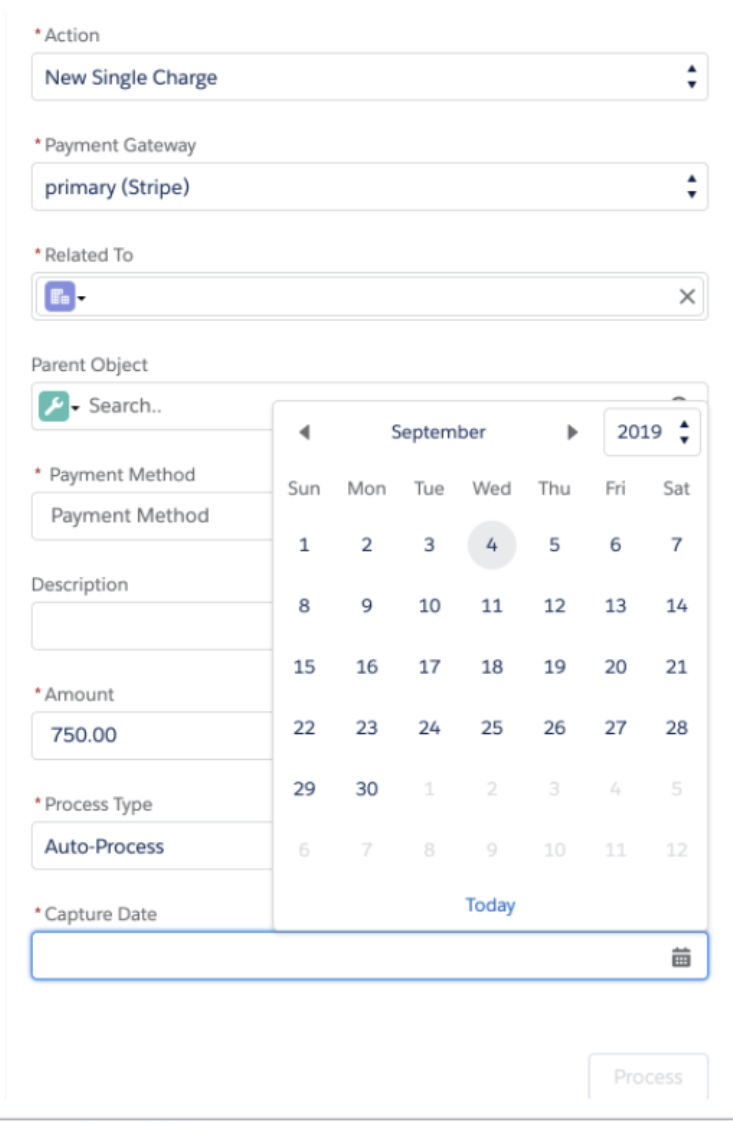 ---
What's Next