Prefilled Information
15 Aug 2022

1 Minute to read
Prefilled Information
Updated on 15 Aug 2022

1 Minute to read
---
When you define the Attendee's information, it prefills during Checkout.

Update the Attendee Form
The Attendee can update any fields on the Attendee Form except the Name and Email fields. This will not update the related Contact or Lead record.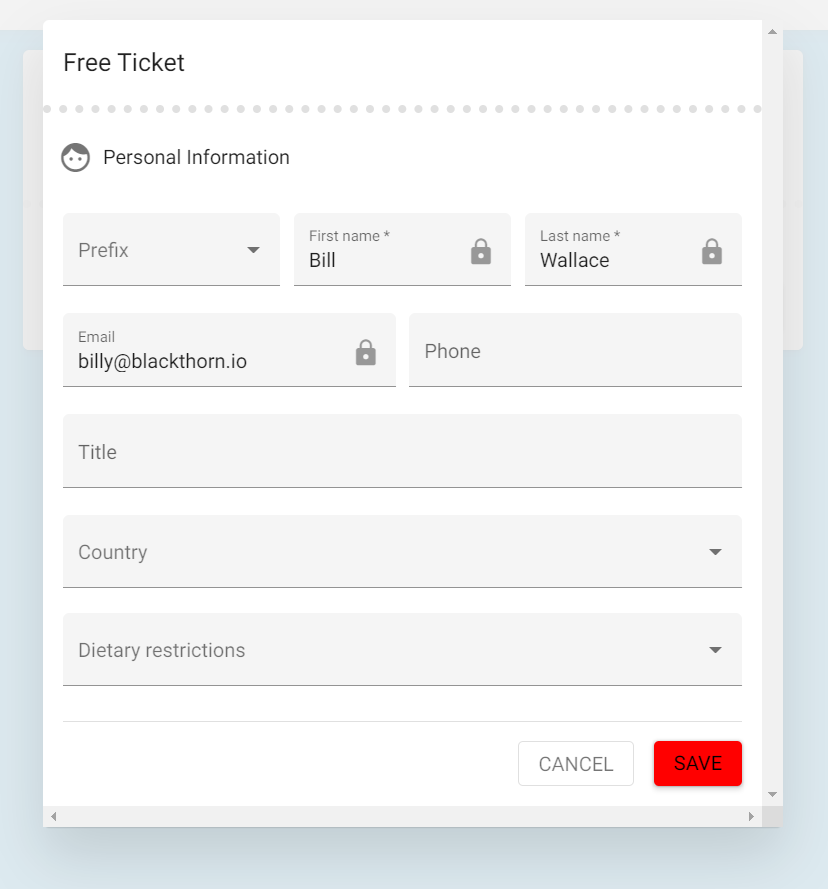 Mapping Custom Questions
When an Attendee clicks on their AttendeeLink, custom questions (Forms and Form Elements) will be pre-filled with the Attendee's data from their Contact, Lead, Account, or Attendee record(s).
If the Attendee makes any changes via their AttendeeLink, the information will be updated automatically in the org. This functionality works for any standard/custom field on the Account, Contact, Lead, or Attendee records.
Please Read
The new AttendeeLink - Custom Questions mapping enhancement is feature flagged. To use it, you must contact Blackthorn Support with your Org ID to have it turned on.
---
What's Next