Pay Later
13 Jul 2022

1 Minute to read
Pay Later
Updated on 13 Jul 2022

1 Minute to read
---
Allow users a Pay Later option during checkout. This option will allow you to bill your Attendees at a later date. Use our Invoice object and DocumentLink feature to request payment.
Adding Pay Later
Add "Pay Later" to the Enabled Payment Method field to enable this feature on the Event Settings record. Once it is added, users will see a Pay Later checkbox on the Checkout page.


Don't see the Enabled Payment Methods field on Event Settings?
Navigate to Blackthorn | Events (Admin) > Blackthorn | Events Admin tab > select Metadata Updates > click "Updgrade Events Layouts".
Users won't be required to pay during checkout if they check the Pay Later checkbox. This will also hide the "Pay with credit/debit card" option.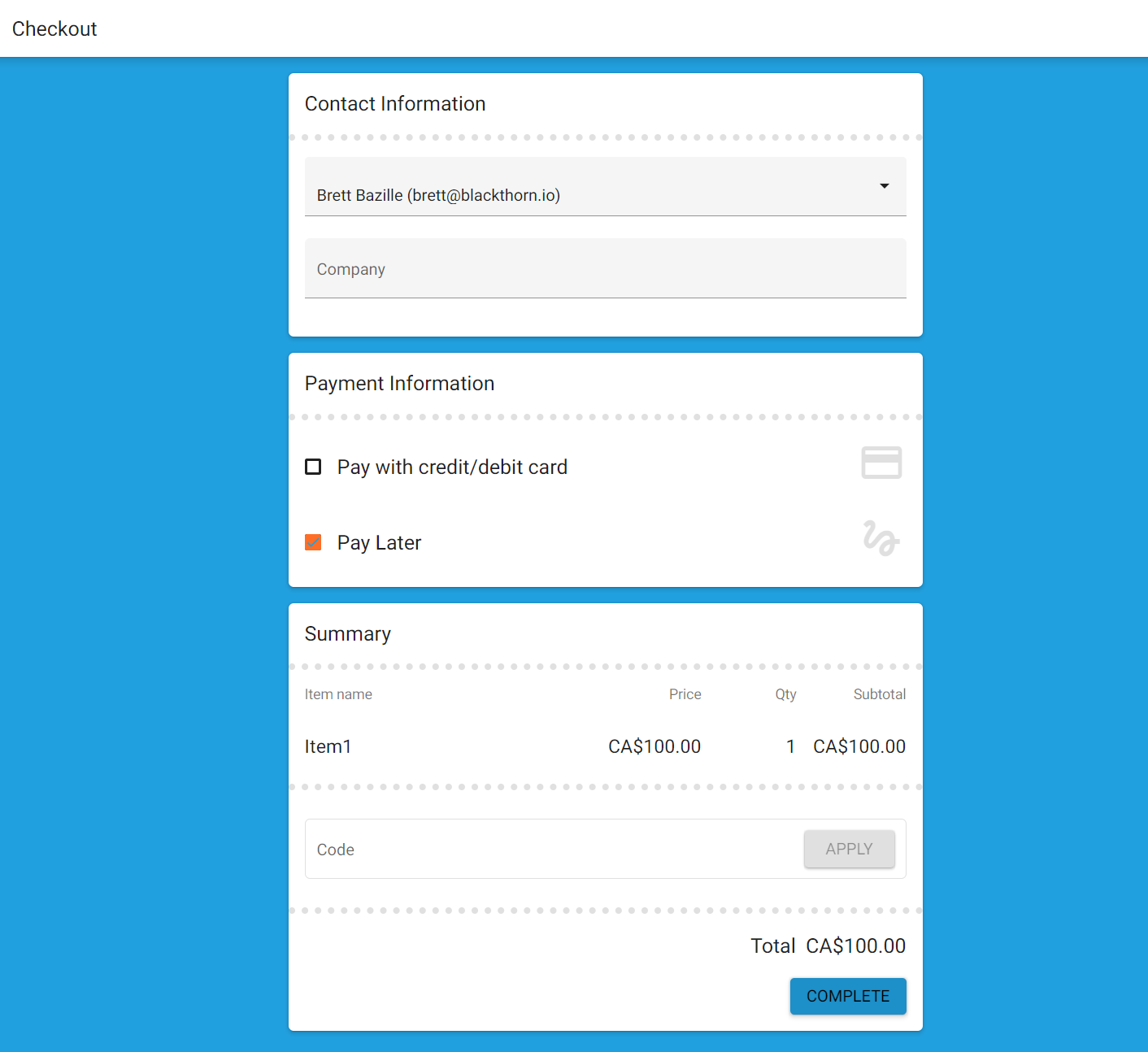 Selecting Pay Later will create an Invoice, and email it to your customers.
Using DocumentLink to Request Payment
If you would like to use our Invoice object with DocumentLink to request payment, there are a few steps that need to be completed.
Please follow these set up instructions.
---
What's Next