Navigation
11 Oct 2022

1 Minute to read
Navigation
Updated on 11 Oct 2022

1 Minute to read
---
The Mobile Payments app includes a navigation menu to access different sections in the application.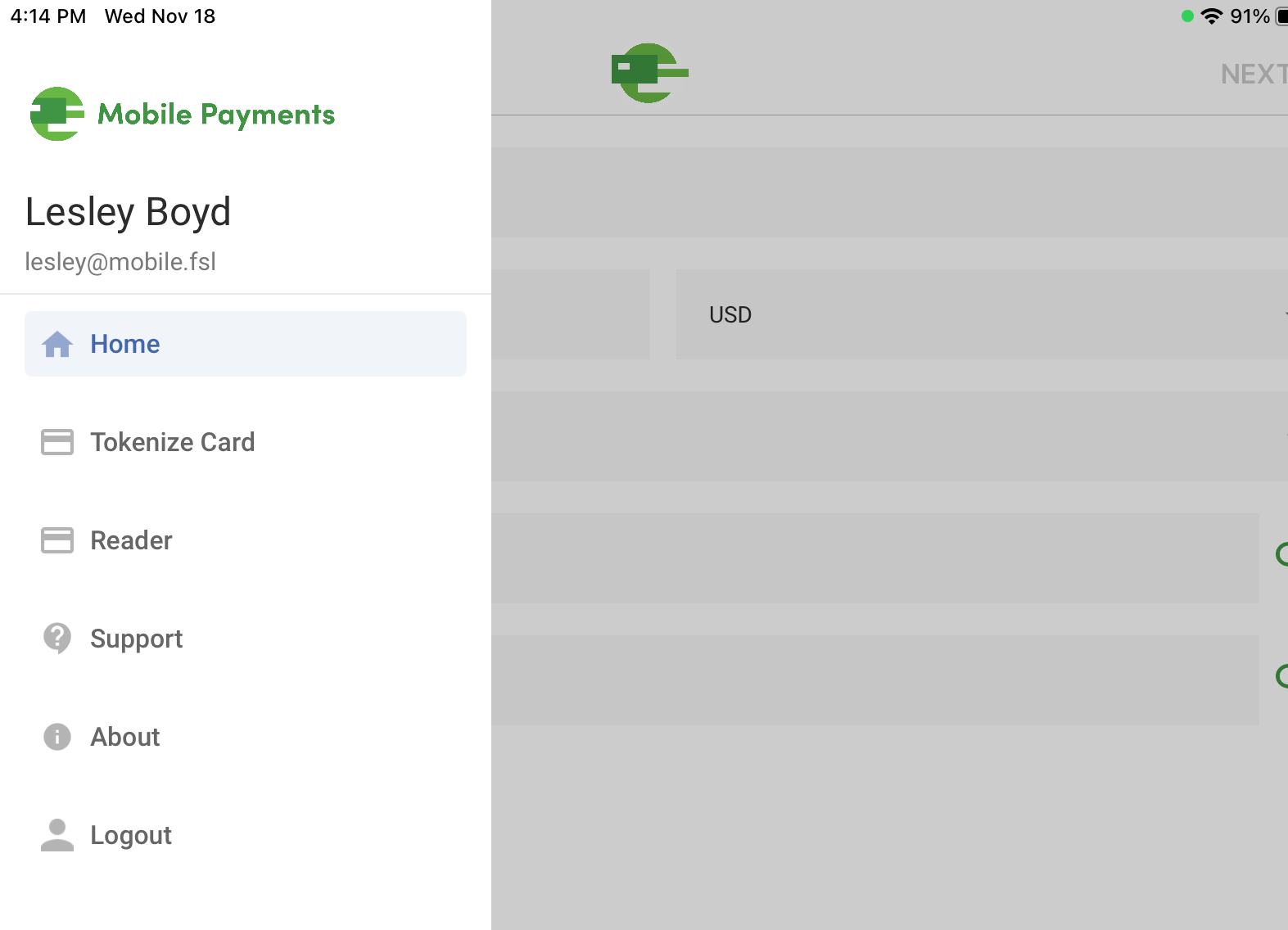 Home
This is the main screen of the application where users enter details about their Transactions and associate them with an Account and/or a Contact.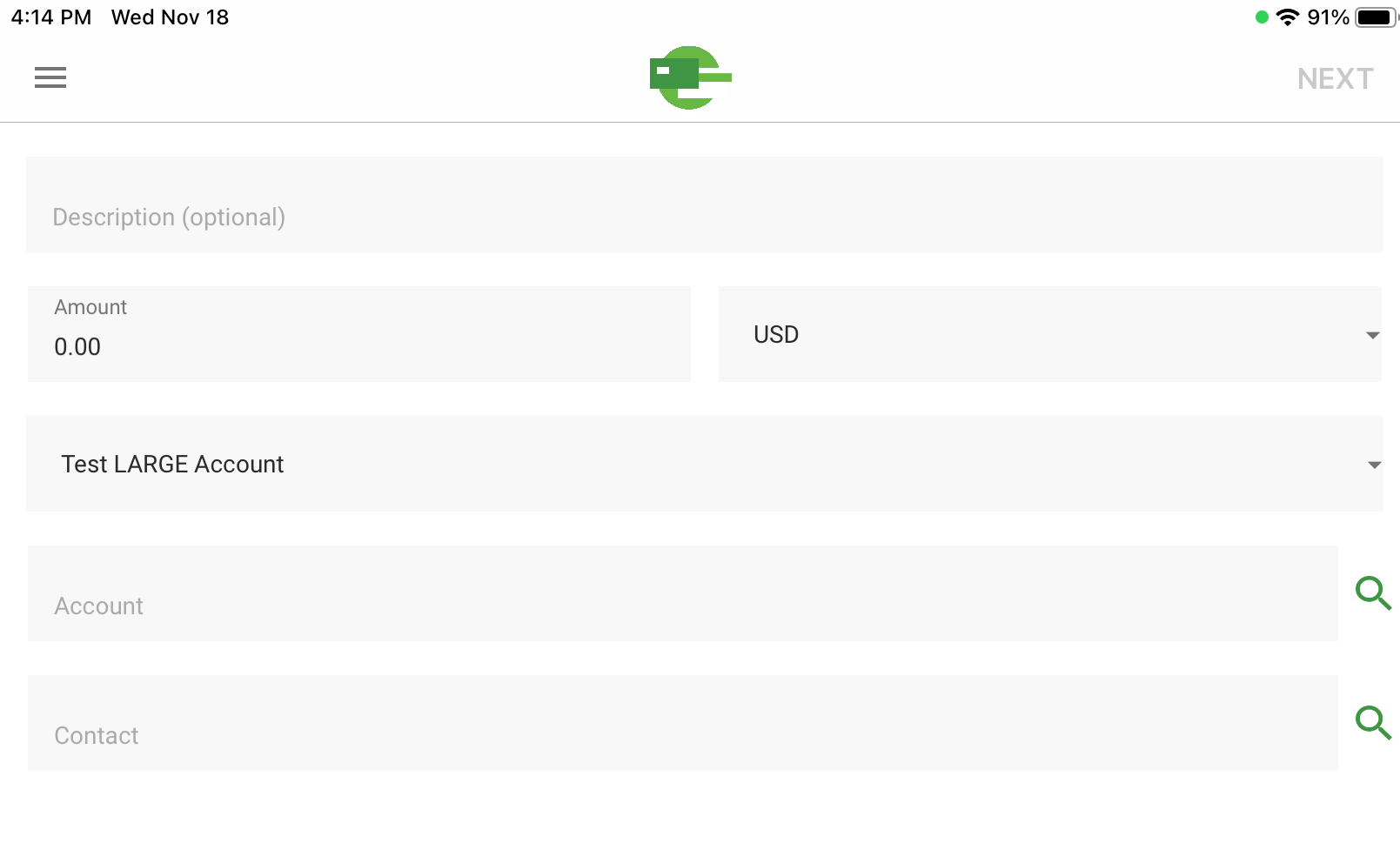 Tokenize Card
This section of the application allows users to enter credit card details. The information is then tokenized and added to Salesforce as a Payment Method, which can be associated with an Account and/or a Contact.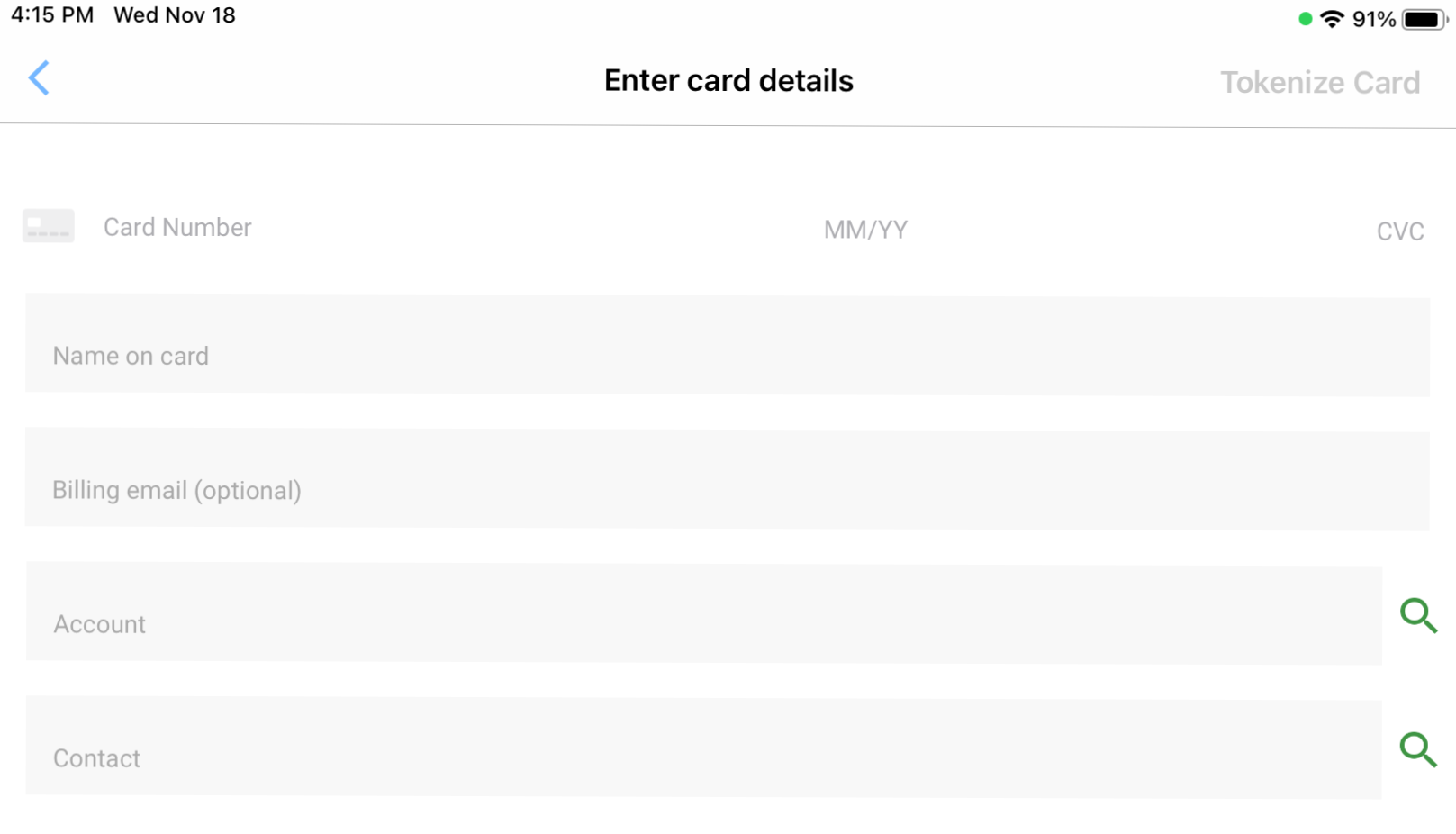 The Payment Gateway selected on the Home screen will be the Payment Gateway you see populated on the Payment Method that is created through this Tokenize method.
Reader
The Reader page allows users to connect the Mobile Payments app to a card reader. This is also where you can update the firmware of your card reader.
Mobile Payments will search for firmware updates each time you connect a card reader. If your reader needs an update, an install link will be presented. Otherwise, a message stating that your reader has the latest update will be displayed.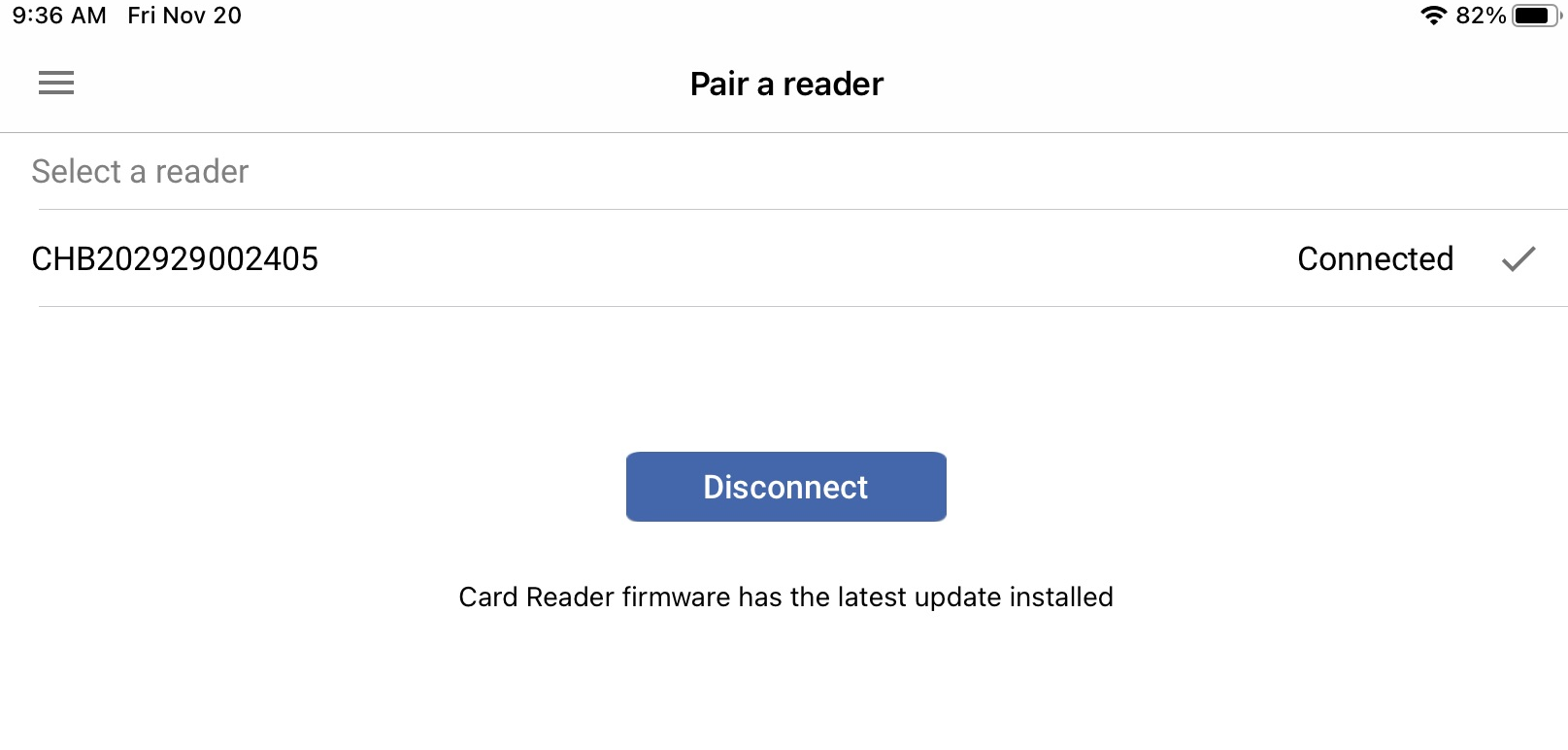 Support
The Support page allows users to contact our Customer Success team. This is where they can submit a case or access our documentation.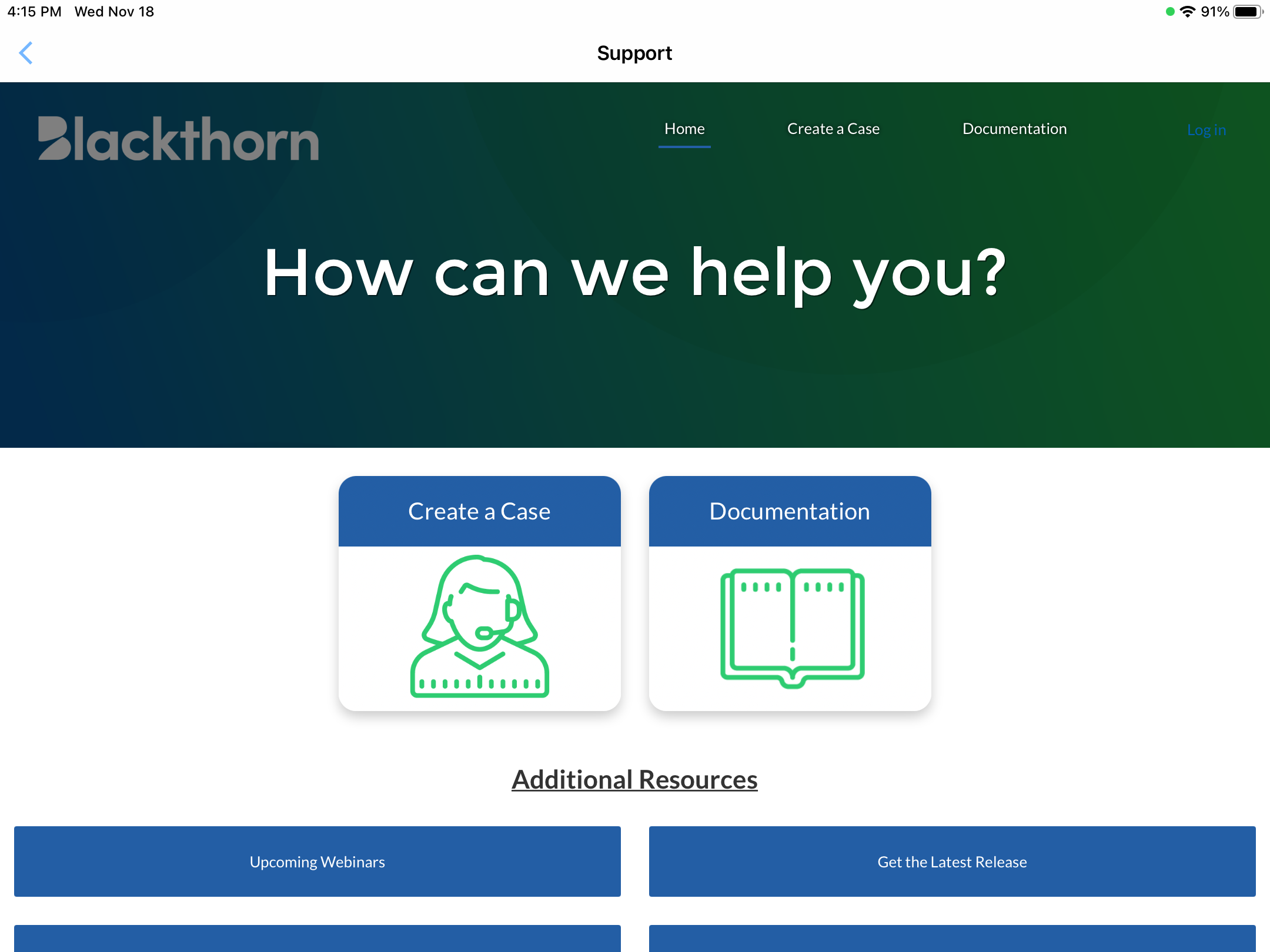 About
The About page will display the app version. This can be helpful for troubleshooting, or if you want to check that you've installed the latest version.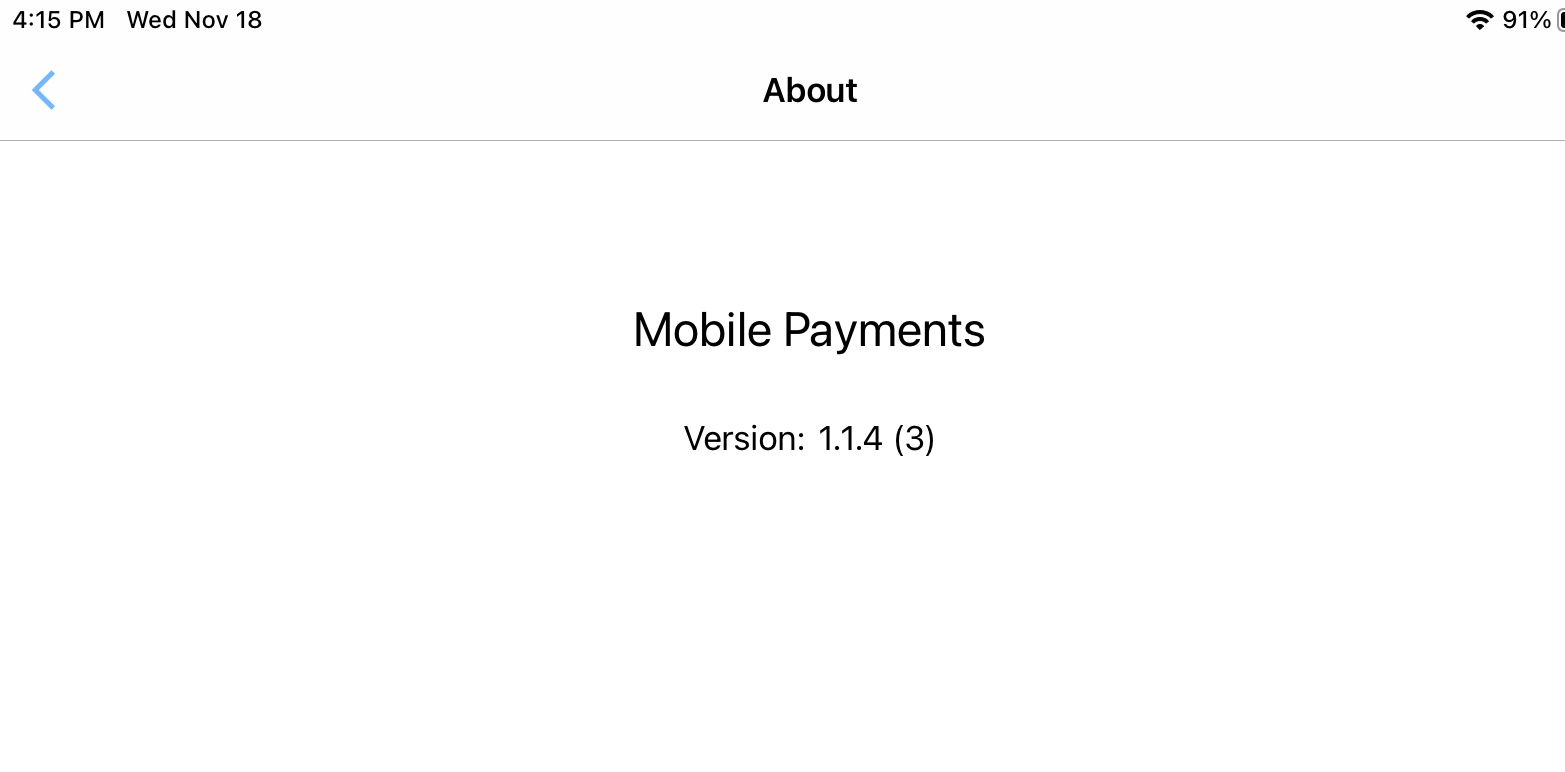 Logout
This is the basic option for logging out of the app.
---
What's Next