Log In
11 Oct 2022

1 Minute to read
Log In
Updated on 11 Oct 2022

1 Minute to read
---
Before using the Mobile Check-in app, make sure your org has Events installed. To log into the application, open the app from your home screen. If you haven't logged in before, you will see this screen, which allows you to enter your Salesforce credentials.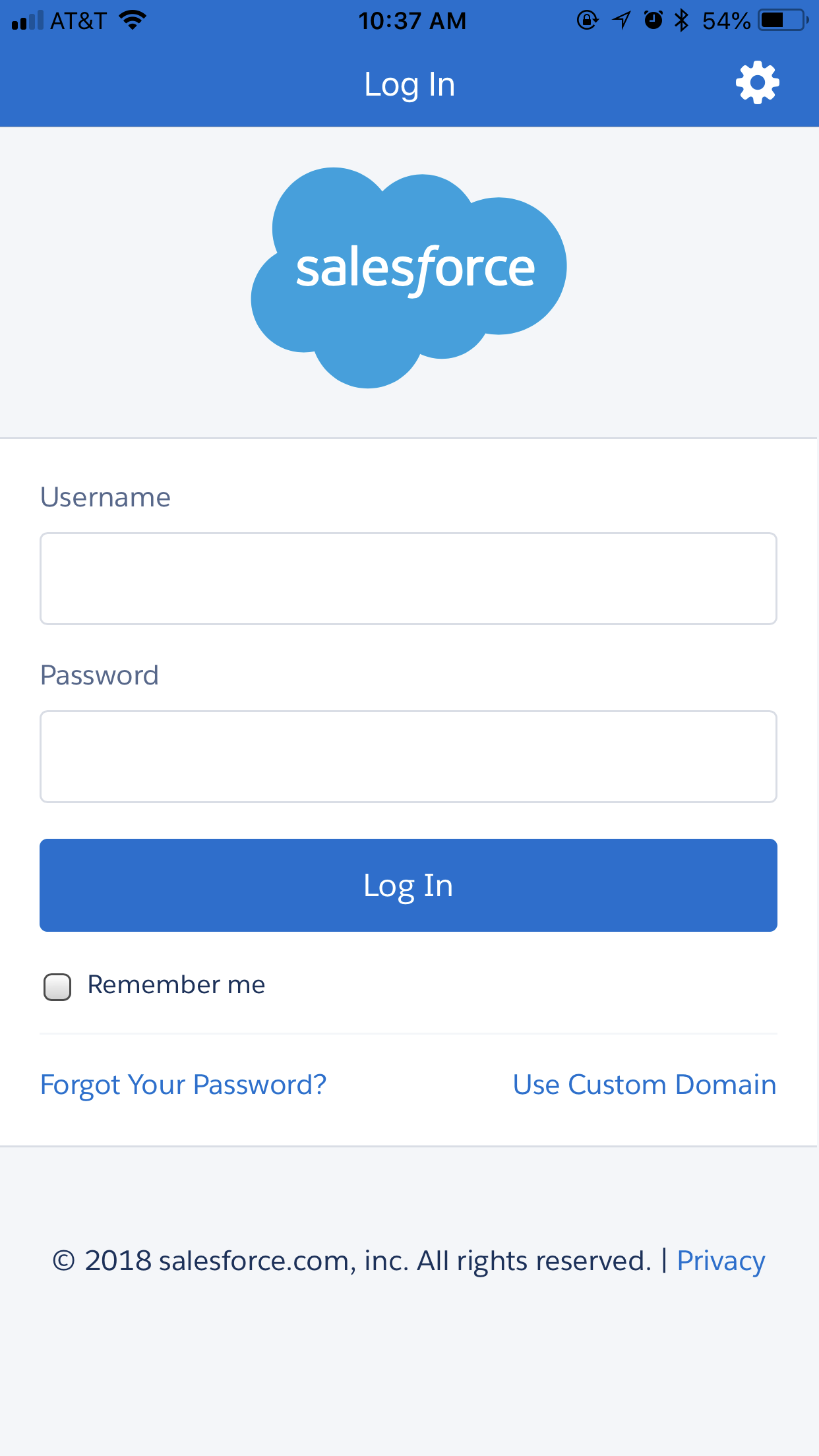 ---
If you want to test the application with your org in Sandbox mode, tap the "gear" icon in the top, right corner. This will allow you to toggle between Sandbox and Production mode like so: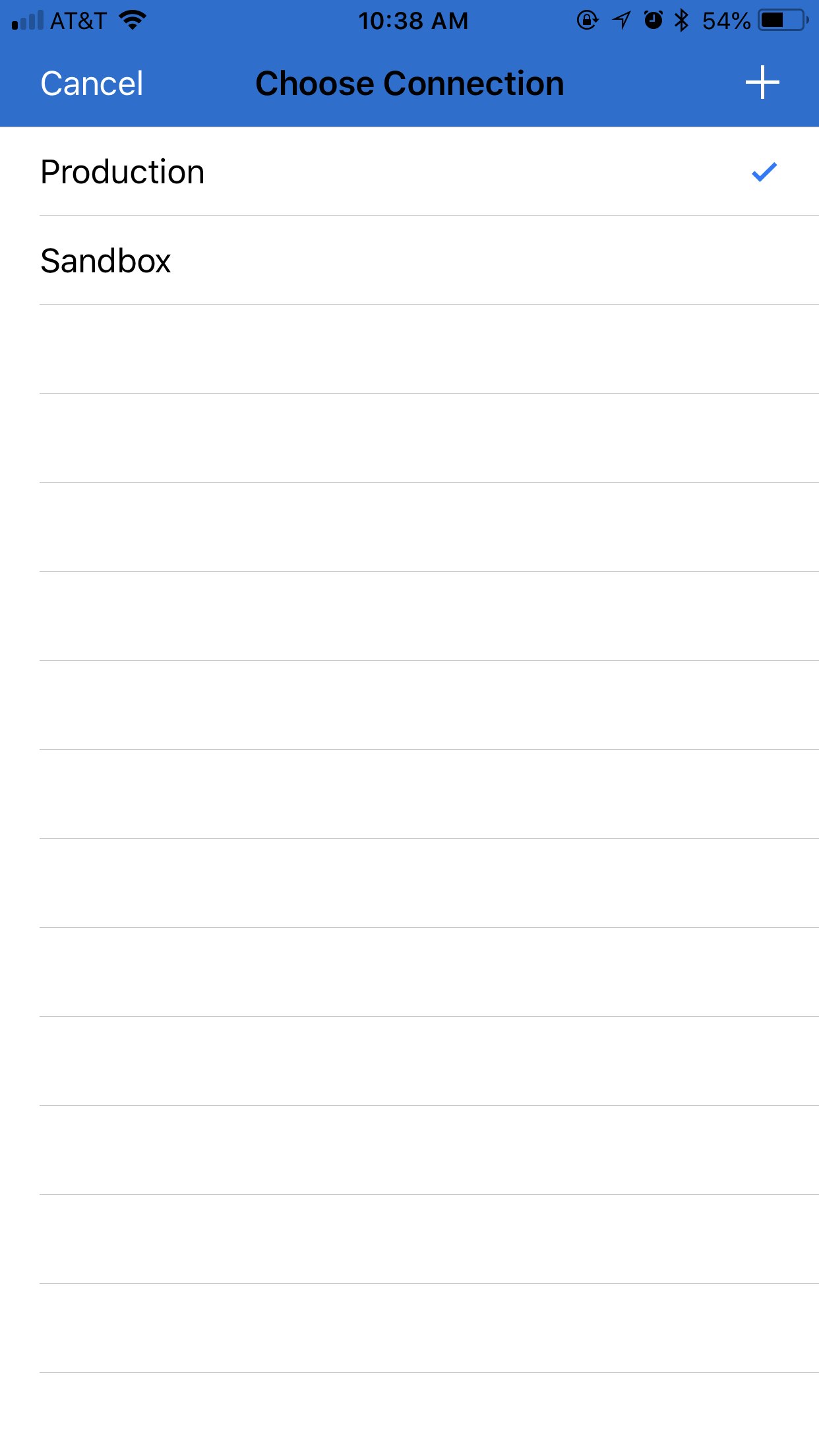 ---
Once you have successfully entered your credentials, the app will ask for permission to access your data. Tap Allow to proceed. If your org requires two-factor authentication, you will also need to enter the 6-digit code.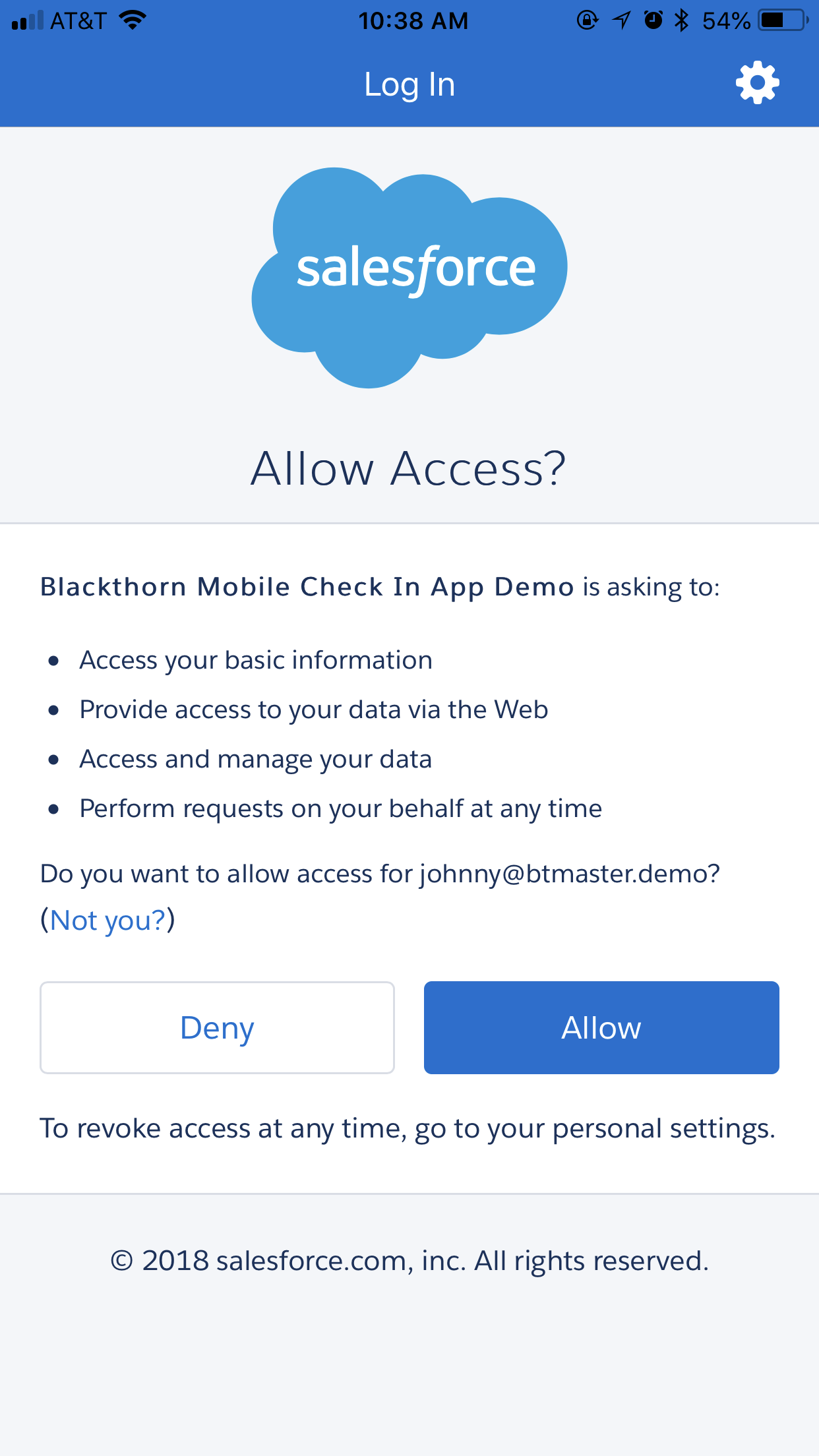 ---
What's Next