Guest Checkout Process
18 Jul 2022

1 Minute to read
Guest Checkout Process
Updated on 18 Jul 2022

1 Minute to read
---
You can check out multiple guests without the need for defining any information (name, email address, etc.) for each Attendee through our guest checkout process!
Example use case: I am a student registering for a graduation ceremony. I am allowed to bring 5 guests. Through this process I an register myself and the names of my guests. Guests will not be able to register for the Event without having a primary Attendee created.
Setup
Create an

Event

.
Create a new

Event Item

.
Set

Type

=

"Guest"

.
Define the fields you want the

Attendee

to define for the guest.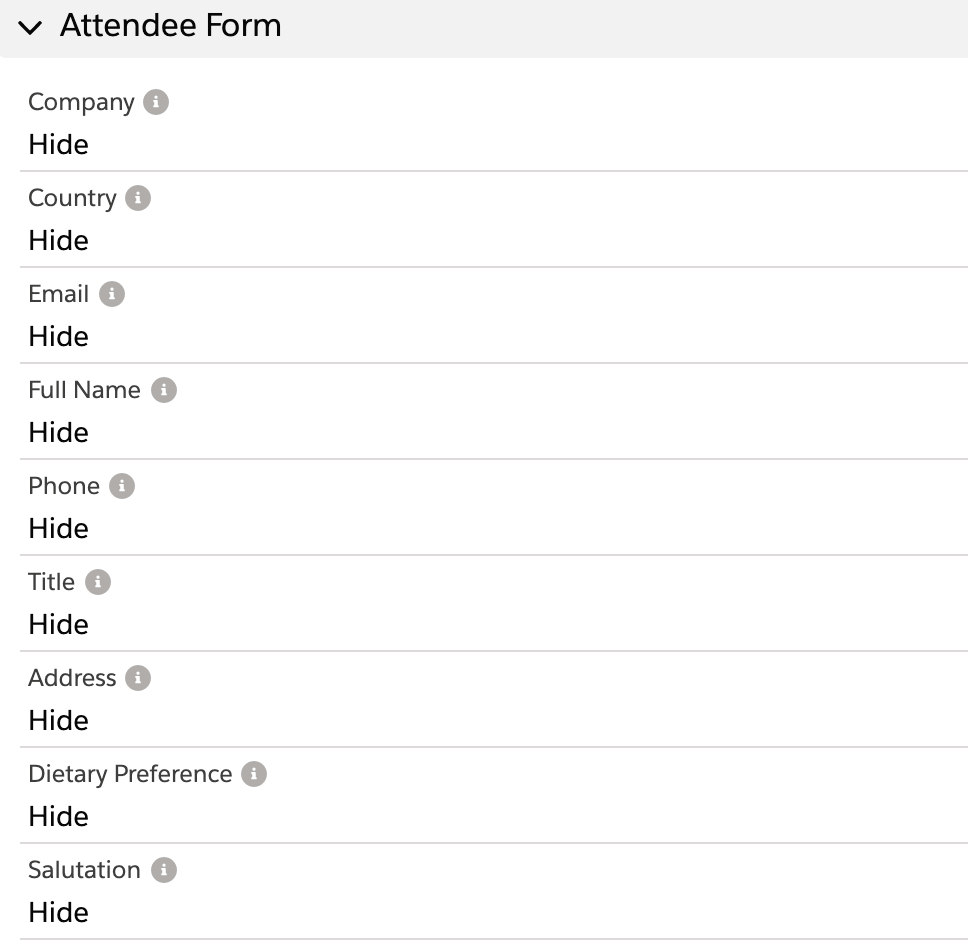 Guest Checkout
Navigate to Event URL page.

Select the Tickets (Event Items) to purchase and add in the number of guests.
NOTE: In this example, the Significant Other would not be able to register without adding an Admitted Student.


Define the contact information and proceed to checkout!


Salesforce users can view Attendee information for guests without having to create new Contacts in the org. The guests are stored in the same Attendee Group.

---
What's Next