Events Admin Page
11 Oct 2022

2 Minutes to read
Events Admin Page
Updated on 11 Oct 2022

2 Minutes to read
---
Landing here from the One-Click Installer?
This page describes the test records that can be added to your org when marking the Configure for a Demo checkbox as "TRUE". The second screenshot below is a preview of the sample Events that will be loaded into your org.
In addition to authorizing Events, the page allows you to deploy and make automatic updates that would otherwise be manual.
Creating Test Records
The main feature on the Blackthorn | Events Admin tab is sample Events. Once you click the Create Test Records button, we deploy 8 example Events for you to test with.

The following are the Events that will be created in your Salesforce org:


Here is an example of our Admission Weekend sample Event. Click here to view the Event.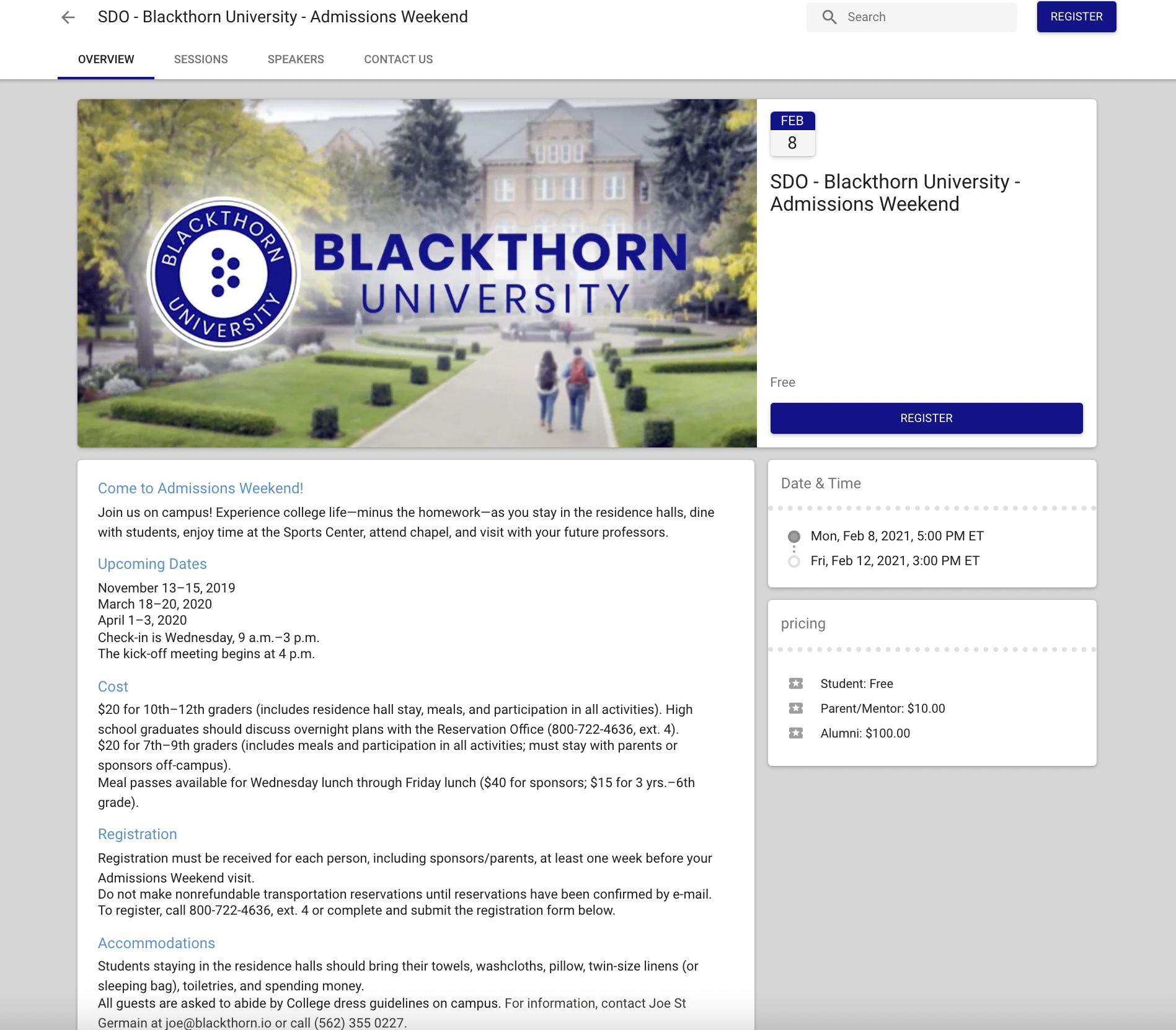 Events Status Health Check
The Events Health Check indicates the version of Blackthorn Events that is installed, the authorized user, and other access variables. This page is very helpful in troubleshooting in case of errors.
Vanity Domain: used if you have a custom domain defined.
Has license assigned: indicates if your authorized user has an assigned Blackthorn license.
Is

Blackthorn | Events (Admin)

: indicates if your authorized user has the

Blackthorn | Events (Admin)

permission set.
Object permissions: indicates if the authorized user has access to all Blackthorn

Events

objects.
Other Tabs
New Tab
A new tab titled "Settings" was added to Blackthorn | Events Admin. The Vanity domain field, located on the Settings tab, allows users to set a domain other than https://events.blackthorn.io for the remote site "Events_Domain."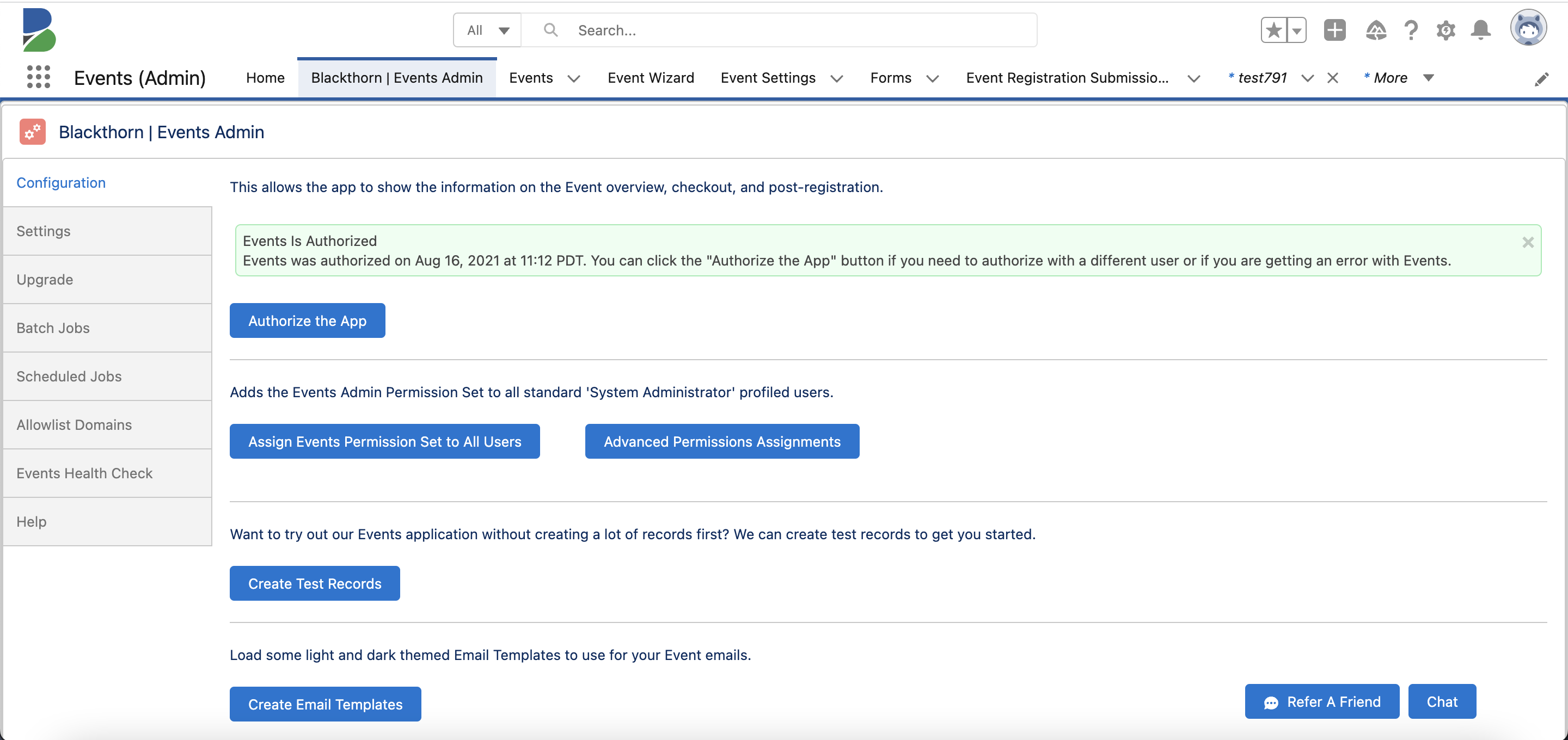 To confirm if successful, check the following:
For the remote site "Events_Domain," go to Setup > Security > Remote Site Settings > Events_Domain.
For the Platform Domain field, go to Custom Settings > Blackthorn | Events Settings > Click "Manage" > Platform Domain.
For more information about custom domains, go to Customized Blackthorn Events Domain.
The other tabs are used during application upgrades. For example, if there is a new scheduled job, we will let you know in the Release Notes section. Then, you'll simply need to navigate to the admin tab to schedule the new job instead of having to manually schedule it from a particular apex class.
Batch Jobs Settings
To prevent issues with Event Registration Submission (ERS) processing during times of high concurrent registrations, automatically scheduled ERS batch processing via the Events (Admin) page will occur.
A protected custom setting with a default value at "Off" was added and can only be changed from the Events (Admin) page. The public custom setting has been deprecated.
Do you need help while using the Blackthorn | Events Admin page?
Click the blue and white icon located on the bottom right side of your screen, and speak to one of our team members via Chat.
---
What's Next