Sponsors
14 Nov 2022

1 Minute to read
Sponsors
Updated on 14 Nov 2022

1 Minute to read
---
Recognize your Event Sponsors by displaying them on your Event for everyone to see!
Event Sponsor Visibility
To show the Sponsors on the Event, complete the following:
Navigate to the

Event Settings

record.
Set the

Sponsors

field to

"Always"

.
Make sure the

Hide On Event Page

field is unchecked on the

Sponsor

record.

Create a Sponsor
From your Event record, navigate to the Sponsor record's Related List.


Click New.

Complete the following fields for the Sponsor.

Display Name

Tier

(This field will automatically sort your

Sponsor

s in priority.)

Image URL

Description




Set Status = "Confirmed" when you are ready to show the Sponsor on your Event's link. Use the Status field to keep track of the all Sponsors for your Event!

Click Save and see your new Sponsor record!

---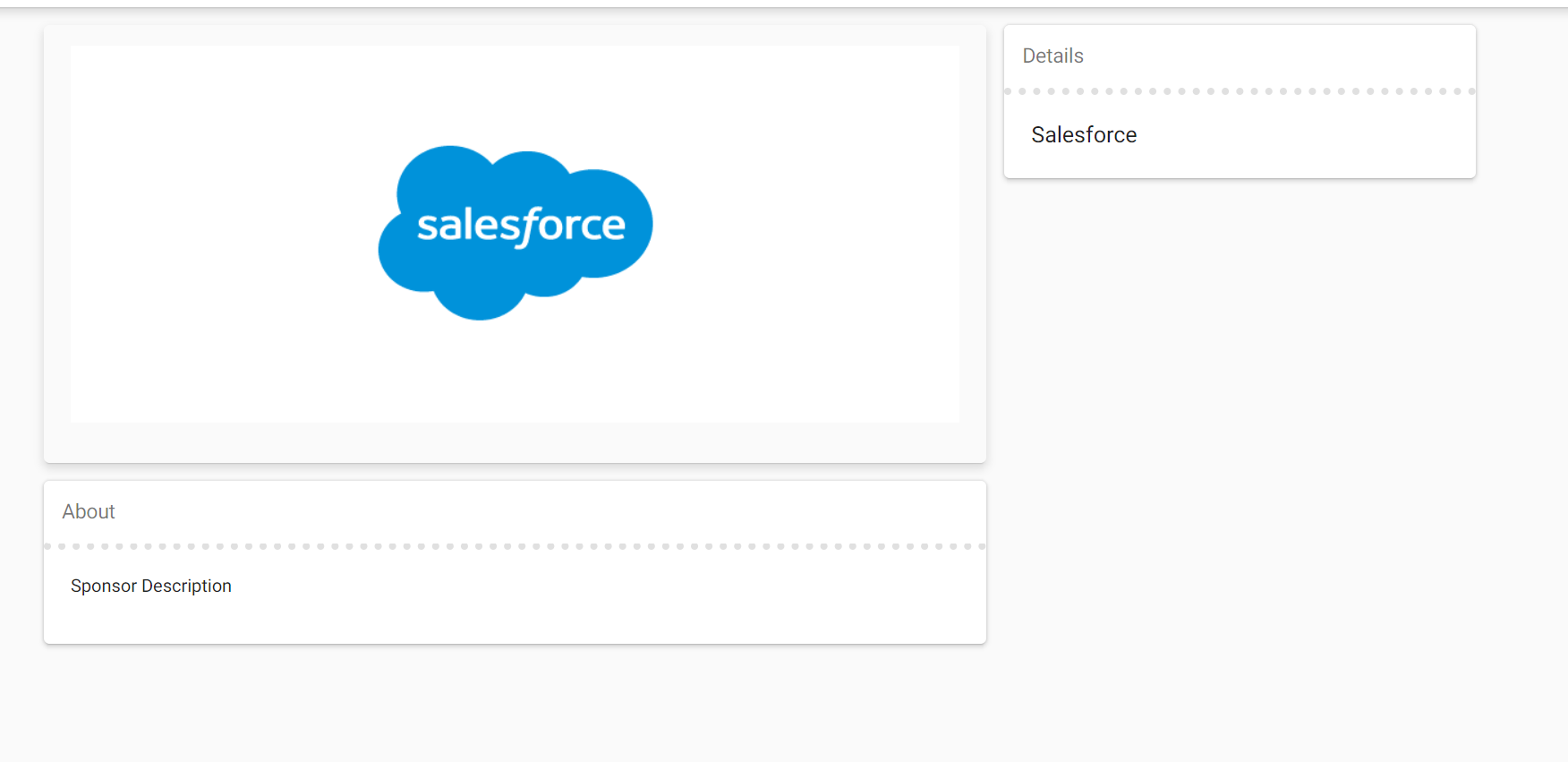 Define a Related Account
If your new Sponsor is an existing Account, we have included an Account lookup field on the Sponsor record. This field will pull the Account's Image URL, Bio, and Account Name into the Sponsor record.
Add the Image URL field to your Account page layout.

Fill in the Image URL and Bio.

Add the Account field to your Sponsor page layout.

When creating a new Sponsor, set the Account field instead of the Display Name, Image URL, and Description fields.


Click Save. All the information is then pulled from the related Account record.
After saving, the Sponsor record should look similar to this.


Hide a Sponsor from the Event Page
If your Sponsor shouldn't be publically shown on the Event, you can use the Hide On Event Page field to ensure it is only visible internally.
Add the

Hide On Event Page

field to your

Sponsor

page layout.
Check the

Hide On Event Page

checkbox.

---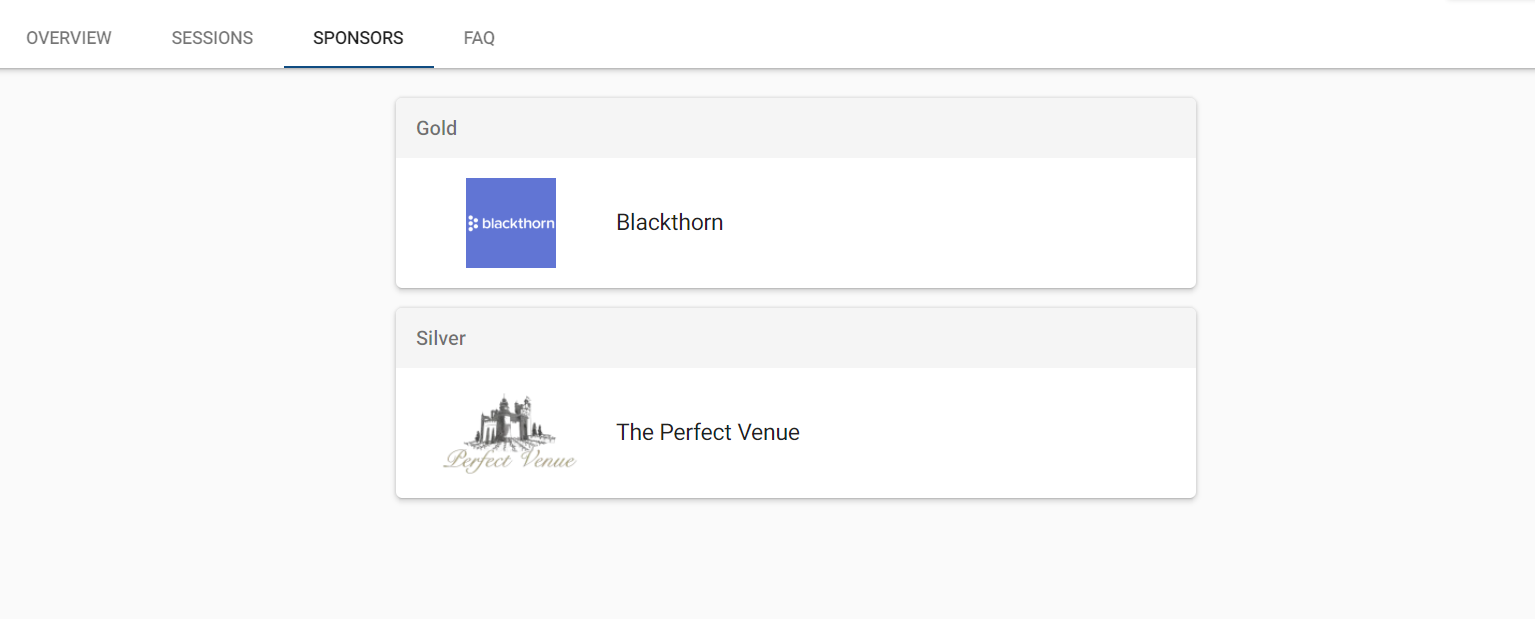 ---
What's Next