ADA & WCAG Accessibility (VPAT)
13 Jul 2022

1 Minute to read
ADA & WCAG Accessibility (VPAT)
Updated on 13 Jul 2022

1 Minute to read
---
Blackthorn Events is AA VPAT enabled. You can read more on our VPAT specifications here.
This feature allows people needing assistance using computers to alter their screen.
This could be:
Visually
Audibly
Assistance with the keyboard or mouse
Once we enable accessibility, you will see an accessible icon in the bottom right-left corner of all Event.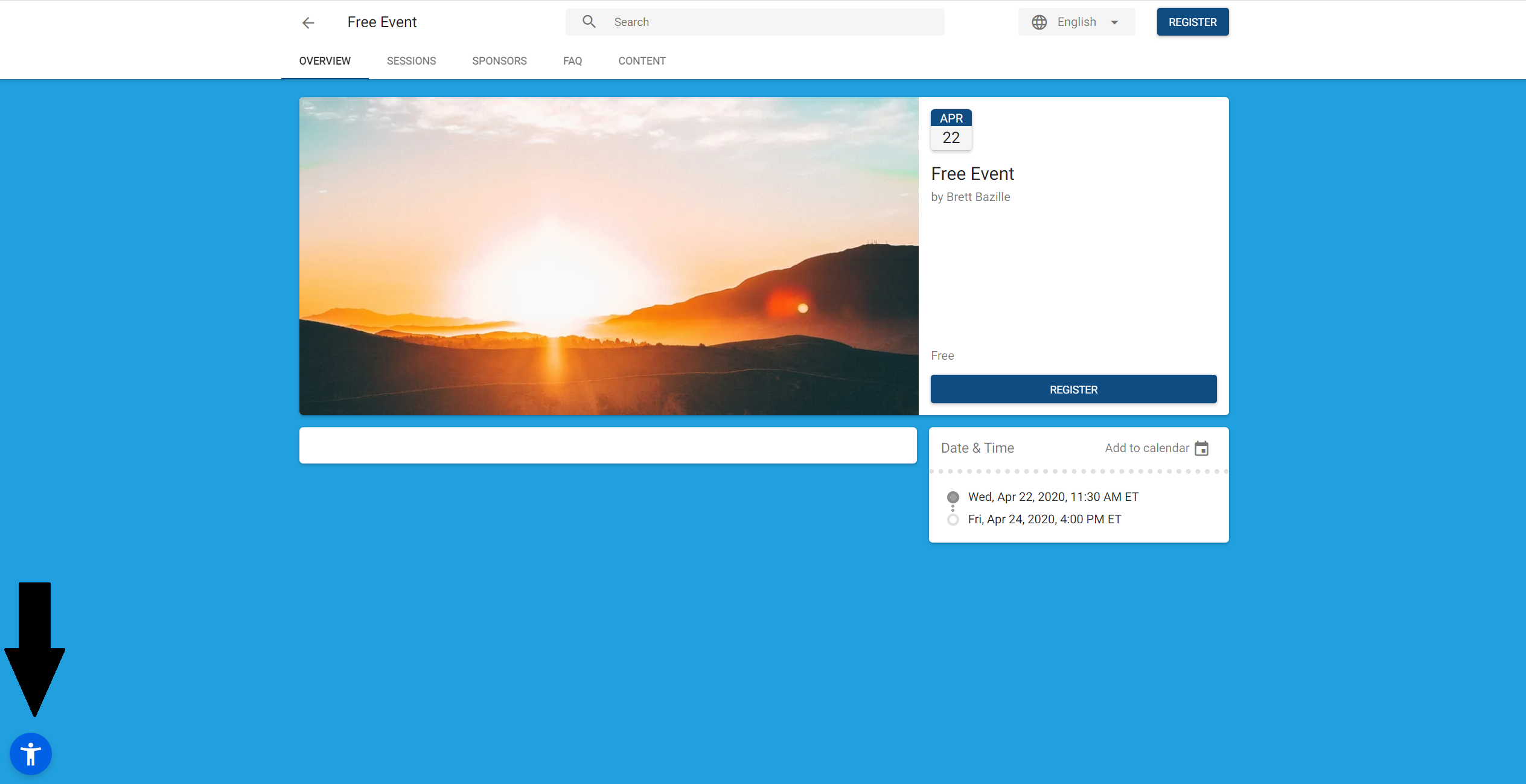 Once you click the icon, you have full access to the accessibility feature!
Here's a list of everything included in our Accessibility Settings at this time!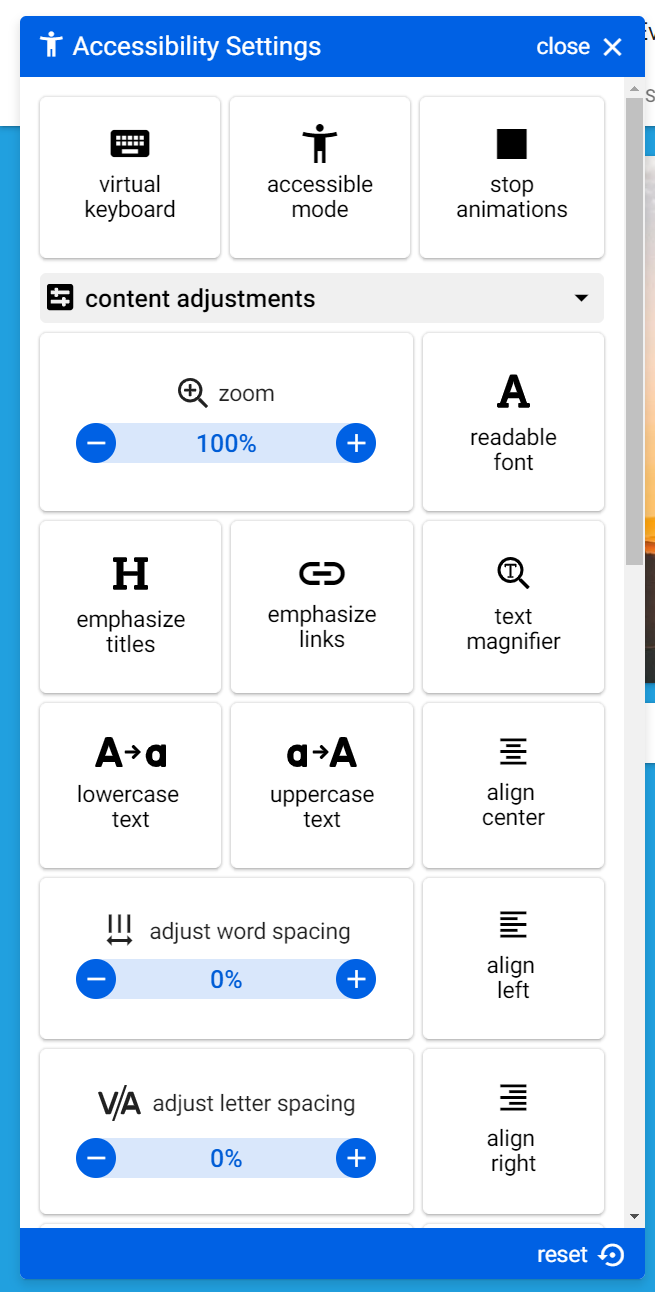 ---
---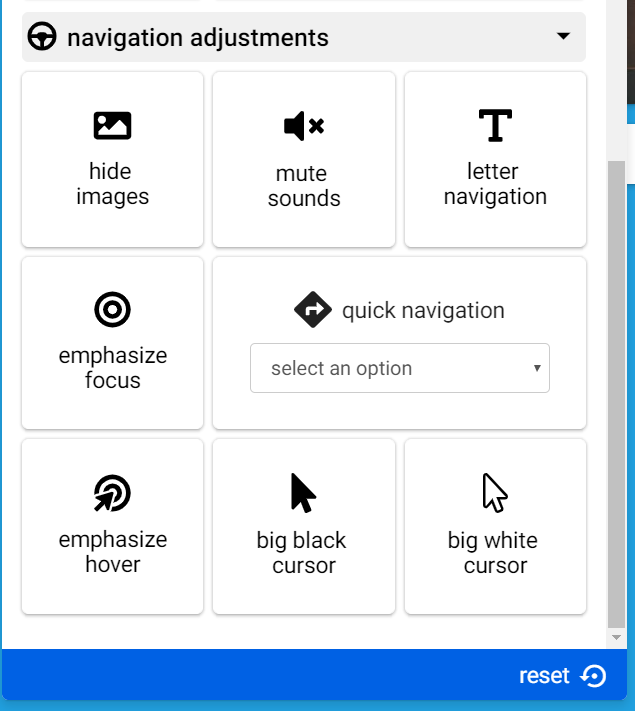 ---
What's Next